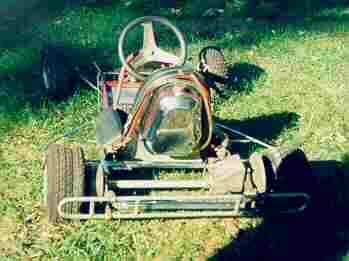 1965 Rupp Grand Prix - with MC91 (not shown)
$1275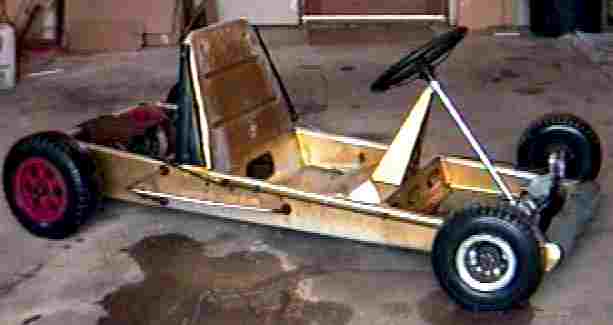 Rathmann Xterminator - Resto project
$950 (Currently Under Agreement)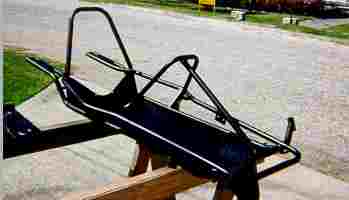 McCulloch R-1 Resto Project - Many Parts
$750.
Obtain more info about the karts offered on this page by clicking on their photos. All karts are sold as-is. We make every attempt to accurately describe the condition and degree of originality. Ultimately it's up to you to judge from the photos and ask for information that is nor provided. We'll provide what we can.
All prices are in $US. Shipping fees and insurance are paid by the buyer. Buyer may select carrier. Vintage Karts will crate and/or palletize kart for shipment.
A deposit of 20% is required to hold the kart for 30 days. If you e-mail intent to buy, we will hold 5 days in anticipation of your deposit. Payments by check are all made to "Vintage Karts" and mailed to:
Bob DiNozzi, Editor
Vintage Karts
23 Neptune St
Beverly MA 01915 (USA)
Return to Vintage Karts Home


Selling a kart?
Got a vintage kart (over 25 year old) to sell?
The Vintage Karts web site will maximize your sales exposure to an INTERESTED audience. Vintage Karts will act as intermediary to find you interested buyers. We will run a picture ad page for your kart and gather e-mail inquiries and forward them to you as they are received. Our fee for this is 10% ($50 minimum commission per kart sold). You must supply a prepaid deposit of 10% of your asking price. After the kart is sold, your commission will be calculated based on the actual sales price and any excess prepayment will be refunded to you. All arrangements for shipping, etc., are handled between you and the buyer for consigned karts.

First step is to e-mail a few JPEGs and some info about your kart and how much you expect to list it for. We will comment on your proposed price and if your ad is accepted and if you decide to continue, you will be asked to send in the commission prepayment in the form of a check payable to Vintage Karts.
Vintage Karts will then compose a page for your kart and run the ad in principle til the kart is sold. You or Vintage Karts may, however, cancel the arrangement anytime after an initial 3 month run of the ad.